Go to our Blog >> http://oregonsteelhead.blogspot.com/

Go to our Facebook page/site: >> http://www.facebook.com/pages/Little-Creek-Outfitters/40928483443
---
Some of the photos seen on our site are from the following photographers:
Dave McCoy, Shauna Stephenson, and Marty & Mia Sheppard
---
John Day River:

www.hotelcondon.com www.hotelcondon.com
Wilson Ranches Retreat: www.wilsonranchesretreat.com

www.a2zgorge.info/community/towns/condon.htm

http://waterdata.usgs.gov/or/nwis/uv/?site_no=14046500&PARAmeter_cd=00065,00060

http://waterdata.usgs.gov/or/nwis/uv/?site_no=14048000&PARAmeter_cd=00065,00060


---
Grande Ronde River:

www.minammotel.com/Minam_Motel_Reservations.html
http://waterdata.usgs.gov/or/nwis/uv/?site_no=13333000&PARAmeter_cd=00065,00060
---
Sandy River:

www.bestwesternoregon.com/Hotels/Sandy_SandyInn.htm
www.thehiddenwoods.com
waterdata.usgs.gov/or/nwis/uv/?site_no=14142500&PARAmeter_cd=00065,00060
---
Flyfishing Shops and Fly-fishing Gear:

www.flyfishusa.com

www.avidangler.com
Rajeff Sports www.rajeffsports.com
Simms www.simmsfishing.com
---
Other guides:
www.silveysflyfishing.com

www.emeraldwateranglers.com
---
Flyfihsing for Kids and Children: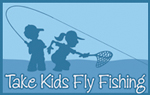 A website designed to help parents get their kids outfitted for fly fishing and further enhance their fly fishing experiences with listings for kids fly fishing camps and kid-friendly guides.
---
MISC:

Oregon River Levels
This is a list of Oregon surface water data. Realtime & previous data. It now includes online plots of previous river levels... if it isn't working go here

Oregon Weather Trends
A clickable map of Oregon, leading to plots of local temperatures and rainfall for the last 30 days.

Oregon Weekly Fishing Report
This is the ODFW's gopher page, containing fishing reports, rule changes, and news

Oregon Fish & Wildlife Web Page
This is the ODFW's Web page, containing Oregon fishing reports, Fisheries news and recent fishing regulation changes.
Wooden boats & boat kits for sale:
www.raysriverdories.com
Camp Maps
All the information you need
For a history of Flyfishing go to: "www.flyfishinghistory.com"

This website designed and maintained by: www.diversitydesignstudio.com